Converse AI
For one of our Healthcare clients, Our NLP Platform analyses over a million words every day providing an early warning system that ensures an increase in Client Satisfaction by 20% and a higher NPS!
Interested in advancing your CSAT score?
Email Sentiment
Analyser
Classify text as positive, negative or neutral and return as classifier
Product Review Sentiment Analyser
Classify Customer sentiments towards certain entities
Social Media Sentiment Analyser
Classify social media sentiments towards certain entities
Text Summariser
Summarize any piece of text with just a click
Key Phrase Extractor
Automatically identify the key information within a document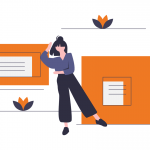 Title Generator
Generate a human quality title for the Source
Synthetic Text Detection
Classify text as likely to have been written by a human or machine
Email Extractor
Extract email address from text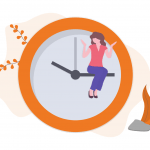 Date and Time Extractor
Extract date and time from text
Person Details Extraction
Extract person names from text
Location Extractor
Extract locations from text and give coordinates
Phone Number Extractor
Extract Phone numbers from any piece of text
Company Details Extractor
Extract company and organization entities from text
Outbound Sales Response Classifier
Classify outbound sales email responses based on their subject and body
News
Classifier
Classify news based on Topics
Retail Classifier
Classify retail products based on their descriptions
Role Function Classifier
Classify job titles into categories
Customer's Reviews
Trusted Analytics Business Partner

``Inference Labs has built a NLP platform - Sentiment Analyser which has ensured Client satisfaction resulting in better Net Promoter Scores, low customer churn, repeat business and rightful management intervention.

Inference labs has helped us increase the CSAT score by 20%.``
Let's build something together
We are always there to fine-tune your processes by developing a custom framework by implementing such amazing and accurate problem-solving techniques in your organization.