Unleash Your Digital Potential with Our Comprehensive Services!
Our experienced professionals bring your vision to life with their specialization in custom web apps, data engineering, and more. We provide personalized solutions that are tailored to meet your unique needs with a collaborative approach.
Don't settle for mediocrity. Contact us today!
Unlock valuable insights with our interactive BI analytical solution.
Our technology-agnostic business intelligence services are designed to solve problems across various industries, from companies of all sizes globally. We specialize in analysing data from diverse sources and delivering customized BI solutions tailored to the specific needs of each client.
From Raw Data to Informed Decisions, Let Our Storytelling Approach Unlock the Full Potential of Your Information.
Our BI services cater to customers of all sizes and verticals, providing advanced BI and embedded analytics solutions. Our team works closely with you to identify key business requirements and design a tailored approach that meets your specific needs. With our expertise in cutting-edge BI technology, we provide accurate and actionable insights that enable you to make data-driven decisions and achieve your business goals.
Our BI services are tailored to meet the unique needs of your business, delivering unparalleled quality.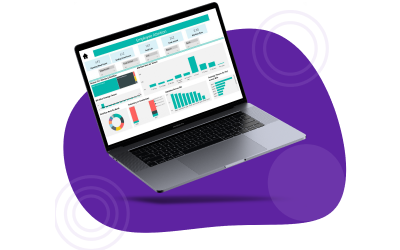 AI/ML
We leverage the latest advancements in AI and ML to deliver state-of-the-art solutions that help your business flourish.
1
Customer segmentation
Email monitoring
Time series analysis
Sentiment analysis
Topic modelling
Keyword detection
Automated keyword generation
Named entity recognition
Text classification and summarization
Facial recognition
Object detection
Image augmentation
Age & gender prediction
Unlock the Power of AI/ML with Our Engineering Wizards!
Propel Your Business Forward by Harnessing the Full Potential of Traditional Machine Learning, NLP, And Computer Vision with Our Experts!
Unlock Your Product's Hidden Potential with Our Data Engineering Dream Team!
Data Integration and ETL
Database and Query Languages
Core Java
SQL (Oracle, MSSQL, Redshift)
Hive
Job Scheduling and Automation
Project Management and Collaboration
Cloud Services
AWS Redshift
AWS S3
AWS Lambda
L1/ L2 support
Discover personalized and seamless journeys with our AI services. Using advanced natural language processing, we enhance engagement, boost efficiency, and elevate satisfaction levels. Tailored to each customer's needs, our AI-powered experience ensures effortless and meaningful interactions. Unleash the transformative potential of our CONVERSE AI services for elevated satisfaction and business success.
Maximize the value of your video data with our cutting-edge analytics technology
With our advanced technology, we extract valuable insights and uncover hidden data from video inputs that would have otherwise gone unnoticed.
Facial Recognition
Our cutting-edge technology has a proven track record of accurately detecting the emotions and confidence levels of interview candidates, while also providing a comprehensive confidence score.
Object Detection
A computer technology related to computer vision, image processing, and deep learning that deals with detecting instances of objects in images and videos.
Image Augmentation
Create new variations of images within a given dataset by applying various transformations, thereby enhancing the dataset's diversity.
Age and gender prediction
Predicting a person's age and gender to better understand their behavior as a customer. The analysis of a product's usability by specific age and gender groups is possible using age and gender predictions.
Background Removal
Achieve high accuracy and instant background removal outcomes in videos with state-of-the-art techniques
Image and video analysis
Applies artificial intelligence (AI) and pattern recognition techniques to extract valuable insights and information from visual inputs such as images and videos.
From ideation to deployment, we've got you covered. Take your project from concept to reality with our experts!
We have a team of experienced professionals who possess expertise across multiple technology stacks. While we specialize in the following, our skill set is not limited to these areas alone.
Custom web applications
Our team has extensive expertise in building custom web applications tailored to meet your specific needs.
Implementing cloud-based solutions
We specialize in implementing cloud-based solutions like Microsoft Azure.
Designing intuitive user interfaces
We excel in designing intuitive user interfaces that enhance user experience and engagement.
Front end and backend development 
HTML, CSS, JavaScript, React, Node.js, SQL, MongoDB & Azure cloud services.
Providing ongoing maintenance and support services
We offer reliable ongoing maintenance and support services for all our clients.